The Artist releases his new album entitled Rave Un2 The Joy Fantastic through Arista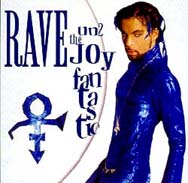 A USA Today article dated August 24th confirms that The Artist has signed with Arista Records for the distribution and promotion of his forthcoming new studio release entitled Rave Un2 The Joy Fantastic. A Billboard article dated August 25th also reveals that the album will include guest appearances by Sheryl Crow, Ani DiFranco, Gwen Stefani, Chuck D., and Maceo Parker.
The sales sheet for the album is now available in the music industry and provides the following information:
Cassette ($11.98) - 07822-14624-4
CD ($17.98) - 07822-14624-2
Vinyl ($12.98) - 07822-14624-1

These are all confirmed.

Performances and appearances will include:

MTV AWARDS, OPRAH, 60 MINUTES, TODAY SHOW, TONIGHT SHOW, GOOD MORNING AMERICA AND MUCH MORE.

WORLD TOUR BEGINS IN NEW MILLENNIUM.

NEWS, LYRICS, PACKAGING, EXCLUSIVE CONTESTS AND MORE ON LINE INFO WILL BE AVAILABLE.

HUGE NATIONAL TELEVISION, RADIO AND PRINT CONSUMER CAMPAIGN.

EXTENSIVE CLUB/DANCE PROMOTION FEATURES NEW MIXES OF SINGLE.

VIDEO WORLD PREMIERE IN CONJUNCTION WITH SINGLE IMPACT DATE (10/5)

MASSIVE TRADE ANNOUNCEMENT CAMPAIGN IN ALL KEY PUBLICATIONS.

STREET DATE 11/9/99 (STILL PUSHING FOR 11/2/99).
Please keep in mind, however, that those initial plans r always subject to change and that nothing has been officially confirmed by NPG Records yet beyond what has already been reported.
As indicated in the sales sheet, the album was initially xpected 2 b released in the US on November 2nd. However, a fan notes on October 2nd that several sources, including the CD Now and Amazon online retail stores, have changed the xpected release date for the album to November 9th. The album could still b released on November 2nd, however.
The first single, "The Greatest Romance Ever Sold", backed with a remix of the song featuring female rapper Eve, is still xpected 2 b on sale in the US on October 5th.
An Arista press release dated September 10th announced that a private, invitation-only listening party would take place on September 16th in New York City. The party was hosted by Arista president Clive Davis.
As reported by several people in attendance, a press kit was handed out during the listening party: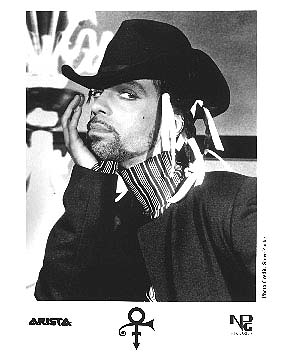 Rolling Stone magazine has an article on the listening party, and so does the Launch web site.
A dotmusic.com article is also available. Please note, however, that, contrary 2 what the article suggests, no Top Of The Pops (UK TV) performance is confirmed at present.